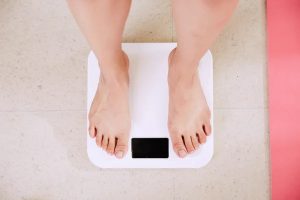 How many times have you started a weight loss program? If you started and are still sticking with it, good for you! You're definitely in an elite minority. According to Psychology Today, even when people are faced with a major incentive such as losing weight and getting fit versus dying, about 90 percent don't make the necessary changes. Alternatively, many start but don't stick with it. If you're tired of feeling tired and wish your clothing was a few sizes smaller, you need more than another weight loss plan. Follow these weight loss tips to understand how to make weight loss part of your lifestyle.
Change Your Mind, Change Your Life
Whether it's on doctor's orders, for an event like a wedding or class reunion, or you just want to lose weight to look and feel better, you have to understand that weight loss success only comes when you change your mindset and your lifestyle. Don't start with the thought that you only have to keep it up for 3 weeks, 4 months, or any set time. According to HelpGuide.org, there's no such thing as a quick fix that results in permanent weight loss. Yes, you'll have to continue eating better for the rest of your life. No, you won't reach a point where you can quit working out. But trust us–it will all be worth it once you start seeing results.
The Secret to Setting Goals
You might have one big overall goal in mind when you start a weight loss plan, such as dropping two dress sizes or losing 50 pounds. Even when they need to happen, those numbers as goals are overwhelming. To make losing weight more manageable (and more likely), break up your overall goal into smaller, short-term goals. Aim to lose 4 to 5 pounds in the first four weeks, for example. That's a goal that you can achieve and, according to the Centers for Disease Control and Prevention (CDC), accomplishing short-term goals is great motivation to stick with a weight loss program. Celebrate those small accomplishments, too. Treat yourself to that gadget you've been eyeing or a new outfit for the thinner, fitter you. Recognizing those accomplishments will encourage you to keep going.
Take Your Time
When you first start, you'll be all fired up to lose weight fast, but having such high expectations guarantees disappointment and failure. After years of a sedentary lifestyle, your body won't know what to make of the sudden change. It may take anywhere from 3 weeks to 3 months to start seeing results. Know that going in, and don't get discouraged. Don't try to force quick weight loss, either. Overexertion for a body that's used to sitting all day and lounging all night can be detrimental to your health. Figure your optimum heart rate and use a heart rate monitor to keep it high enough but don't exceed maximum heart rate. The CDC recommends this calculation for figuring your target exercising heart rate:
200 – your age = maximum heart rate (MHR)
MHR x 60 to 70% for moderate intensity
MHR x 75 to 85% for vigorous intensity
Partners Shouldn't Make or Break Weight Loss
Weight loss programs are easier when you have a partner to help keep in check. Even if you have a friend who is willing to work out with you and help you stay accountable in the diet department, don't put all your weight loss eggs in someone else's basket. Do it for yourself and don't count on them to keep you eating healthy or getting to the gym. There will be times your workout partner can't make it, or he might lose interest in the diet part of the deal. Accept any support you get from a partner, but commit to doing it yourself.