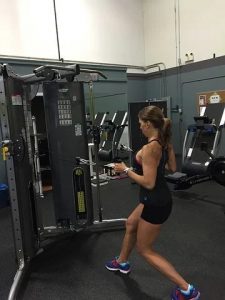 As we all ease back into real life, it's time to start giving serious consideration to your fitness, especially if you skipped the requisite New Year's resolution this year to "finally" start working out. Even if you don't have extra hibernation pounds to shed, exercise is more important than ever, considering that it is an excellent way to boost your immune system. Whatever your reasons for working out, whether to improve your body's ability to fight disease or to burn fat and lose weight, a combination of strength training and cardio exercise is the best way to do it all. A gym or health club will have the equipment you need as well as the professionals who can help get you on the right track. What's more, the science shows that next to no one is getting sick from their health club. That means a well-run gym is the safest, healthiest place you can be right now.
If you live in a small town, you may not have many gym choices, if any. People who live in larger cities, though, often have several different gyms and health clubs to choose from, and that's where another problem arises. You may get stuck at choosing a gym, or might choose one that's not right for you. Either way, your resolve to exercise will dissolve, and you'll be back at square one. Consider the important issues when choosing a health club to ensure it is the ideal choice, one that will reinforce your immune system and drive you to reach your weight loss and fitness goals.
Location and Hours
IDEA Health and Fitness reports that inconvenience is the number one reason people leave a health club. By not considering the location and the hours of business to determine how conveniently a club will fit into your lifestyle, you're setting yourself up to fail. Even so, though you may be more likely to use a nearby health club frequently, it will be of no use to you if it isn't open during hours when you have time to exercise. Many clubs have extended hours and are open early mornings and late evenings. Additionally, 24-hour clubs are more popular and available than ever. Whatever your schedule and your preference, find a gym that doesn't take you out of your normal way and is open when you can work a workout into your schedule.
Gym or a Club?
You can eliminate a handful of choices if you know what you're looking for in a fitness facility. Are you super-serious about your workout, and know the value of old-school iron and well-built fitness equipment? Or is a plush locker room, flat-screen TVs on all the cardio equipment and mint-infused cooling towels important to you? There's nothing wrong with either scenario, unless you pick a facility that doesn't fit with your preferences. A no-frills, down-to-earth gym will give you the basics you need by way of weight and cardio equipment and is the perfect choice for the person who just wants to hit it and quit it. A health club should be the choice for those who enjoy amenities and the social aspect of working out.
The Bottom Line Is the Bottom Line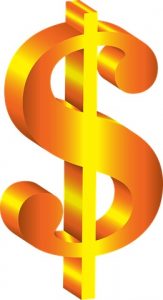 Though the economy is getting back on track, many people find that they still don't have an excess of disposable income to spend on "luxuries." While the argument over whether a health club membership is a luxury or a necessity is a topic for an entirely different blog, the fact remains that finding an affordable place to work out is essential. The American Council on Exercise points out that there are as many different payment options as there are health clubs. Some charge initiation fees as well as monthly fees; some require up-front payment for at least a year at a time; others allow you to pay month-to-month and don't lock you into a contract. While a lot of people believe that signing a contract will motivate them to exercise regularly, the reality is that many who sign one end up spending money and not working out. Sign that contract if it truly will motivate you, but also consider whether you can afford the monthly payments along with the initiation fee. If not, look for a club that doesn't require contracts and with low, affordable monthly rates.
Is a Club Right for You?
Harvard Health's checklist for choosing a club asks first if joining a club is even the right option for you. While there are many benefits to signing on with a gym or health club, it does you no good if you don't use it. Whatever the reason, whether there's no fitness facilities nearby, none of them are open during hours that match your schedule, or you simply feel more comfortable working out in private instead of in front of God and everybody, you don't have to give up on exercise as a way to improve immunity and to lose weight and get fit. You only need a few pieces of quality equipment to put together an effective home gym to get a gym-quality workout. Well, that — and the dedication to use it.